TRINITY 2 in 1 Prepacked Cooking Sets take the stress out of selecting the right appliances for your cooking.
The practical cooking sets offer a comprehensive kitchen solution providing the functions and aesthetics you need for your dream kitchen.
TRINITY cooking sets provide affordability to save you money on your costly renovations or rental properties.
Enjoy Savings on kitchen appliance packages every day.
Cooking Set TRCSG6010SS : 60 cm Electric Oven + 60 cm 4 Burner Gas Stainless Steel Cooktop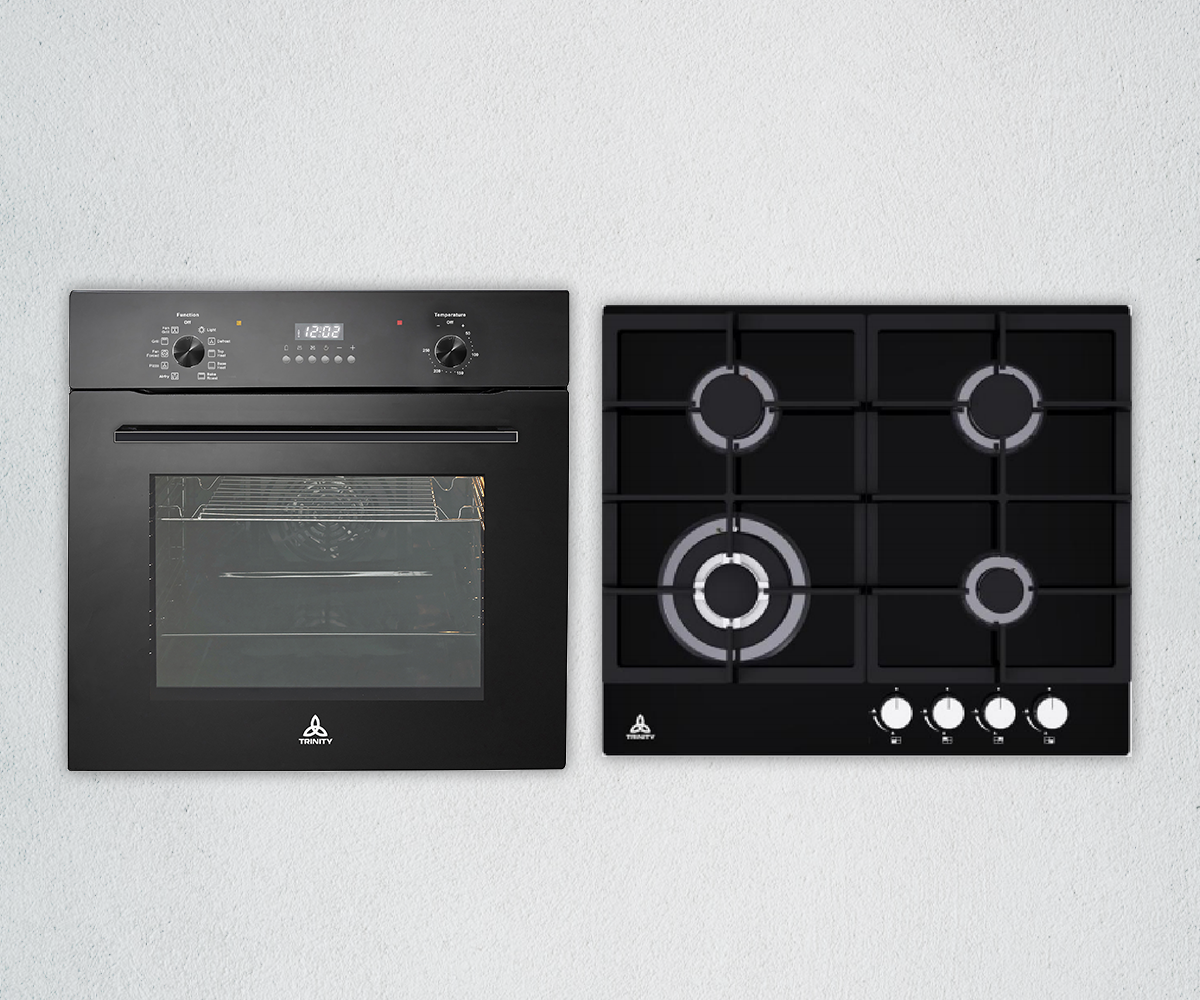 Cooking Set TRCSG6010BK : 60cm Built-in Electric Oven + 60cm 4 Burner Gas Glass Cooktop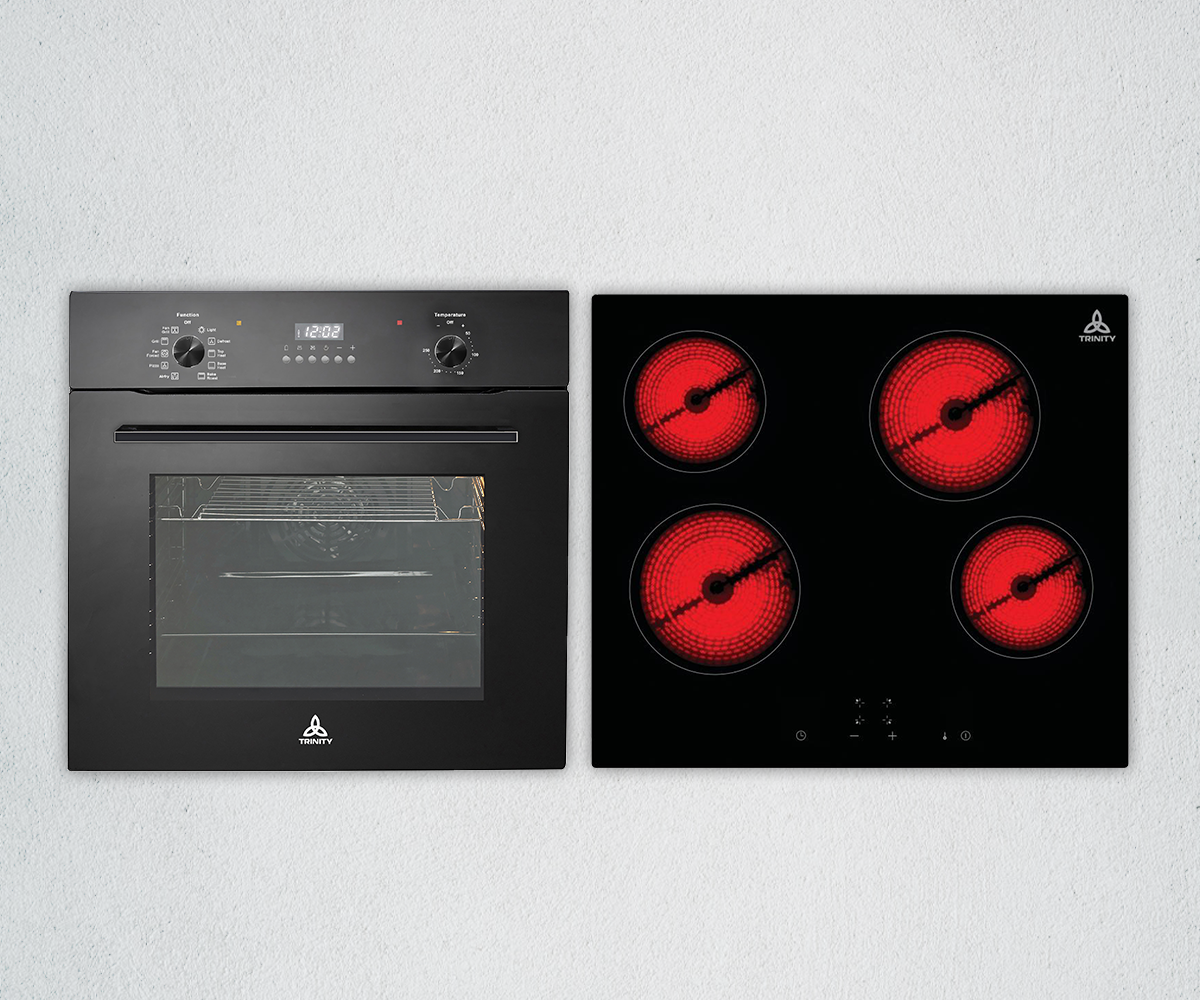 Cooking Set TRCSC6010BK : 60cm Built-in Electric Oven + 60cm Ceramic Cooktop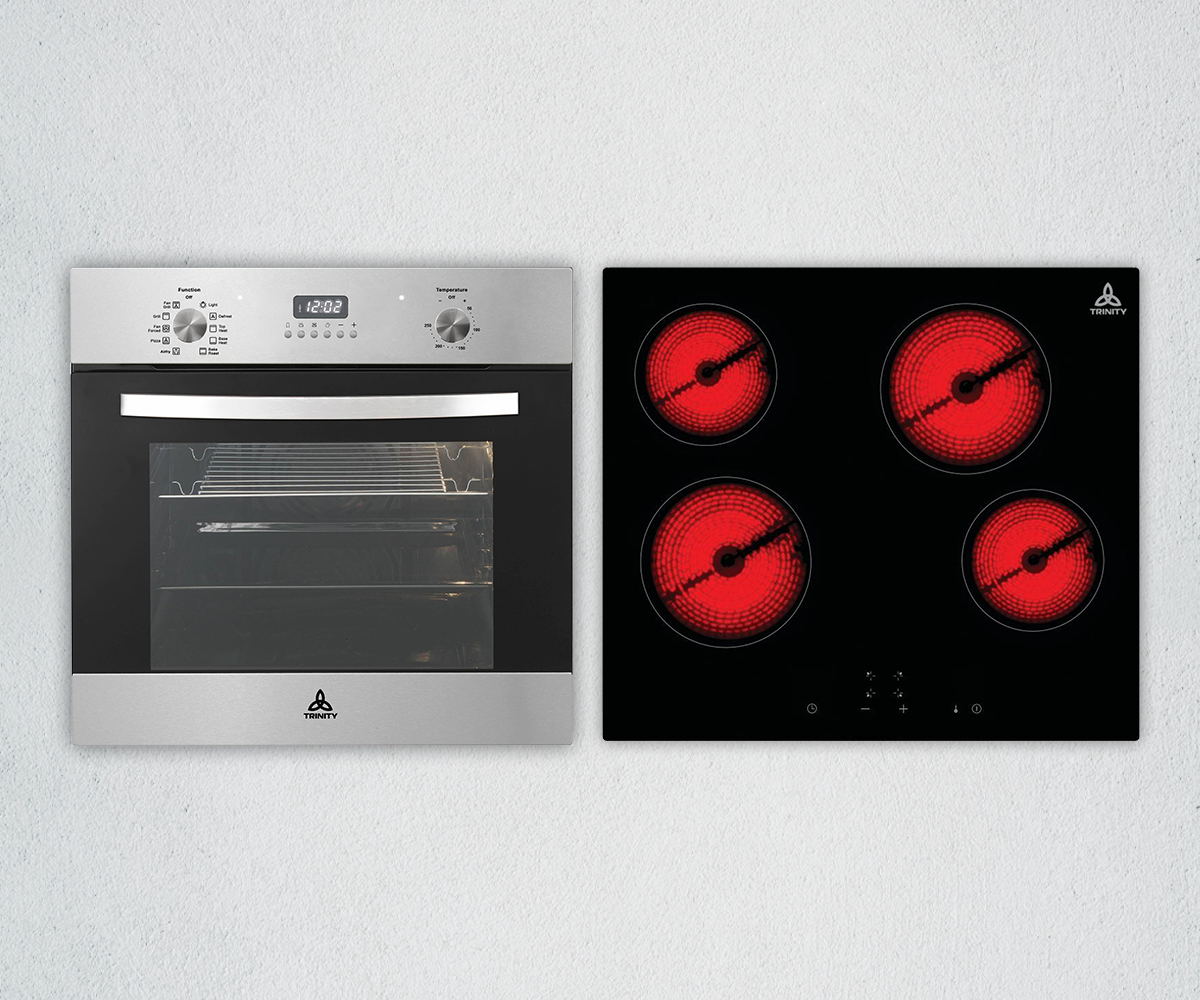 Cooking Set TRCSC6010SS : 60cm Built-in Electric Oven + 60cm Ceramic Cooktop
Technology within our kitchen appliance
Single, double and compact built-in ovens available with a range of easy to use and clean models.
AirFry Tray available in selected TRINITY ovens
With a specially designed AirFry tray, it allows very hot air to circulate around the food quickly and evenly.With little to no oil, food will be healthier, more delicious, crispy outside and julcy Stainless Steel dishwasher safe AirFry tray will be easy and fast to clean.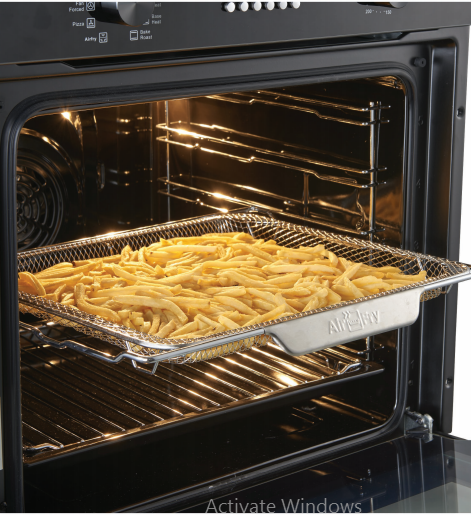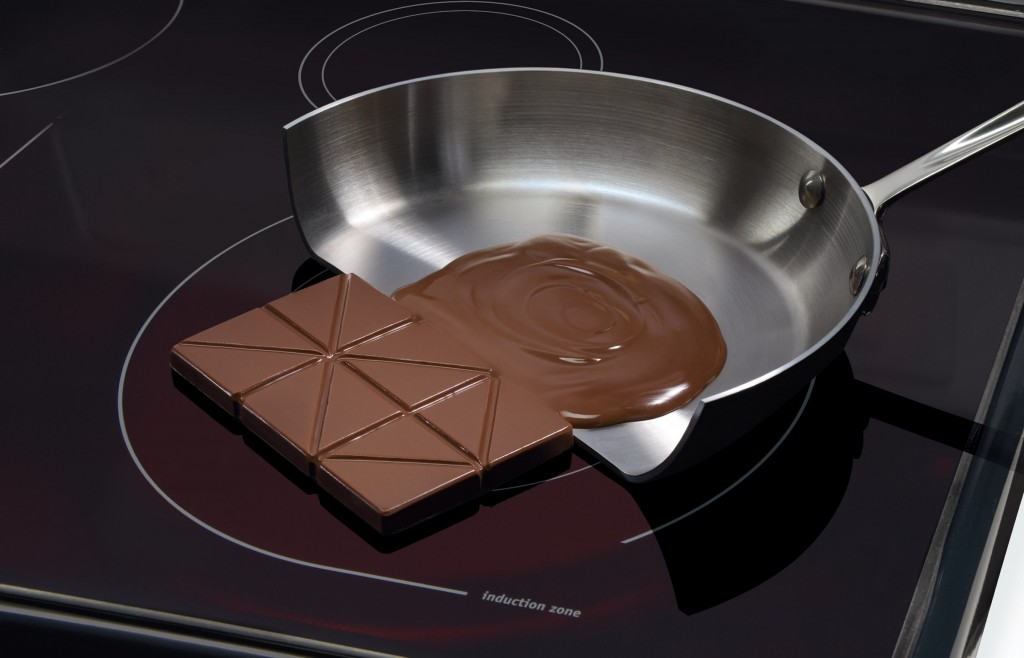 Helping you save time and energy, induction technology cleverly recognises the size of your pots and pans to provide faster cooking. Heat is transferred only to your pan surface, resulting in safe and energy efficient cooking. The cooler hob area stops spillages from burning which makes it easier to clean.